Healing from Abortion
It is important to know that there is no right way to feel after your abortion. Some men and women feel immediate relief, others feel guilt or regret, and others may feel nothing. All your feelings are valid.
Many women say they felt immediate relief afterward, but started having negative feelings weeks, months, and even years later. At New Life Clinic, we are here to support you through your healing process.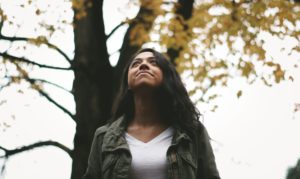 Surrendering the Secret
Here at My Life Clinic, we offer a free Christian support group, Surrendering the Secret, as a safe, non-judgmental place for you to discuss your abortion recovery journey.
Whether you need to navigate your own or a loved one's feelings after an abortion, Surrendering the Secret serves as a place for you to seek hope and healing without judgment.
Our Surrendering the Secret Group Leader, Adrianna Camp, has experienced the effects of abortion firsthand. She is dedicated to sharing her story and helping other women and family members heal after the emotional and psychological effects that abortion can cause.
We welcome you to join our Surrendering the Secret Group. We invite you to share your thoughts, feelings, and story if you feel comfortable—your journey matters.
Sign up Today
Surrendering the Secret is open to all individuals who have dealt with the impact of abortion. The Group serves to strengthen the stories of growth and recovery for those who have already begun their journey.
We are not meant to go through life alone, especially during hard times. If you are interested in joining the Surrendering the Secret Group, please get in touch with us at My Life Clinic for more information.
We have a community waiting to serve, support, and care for you. We believe you are worthy of finding your way forward while experiencing joy and self-healing.